Barcelona May 18-21, 2023 - Barcelona May 18-21, 2023 - Barcelona May 18-21, 2023 - Barcelona May 18-21, 2023 - Barcelona May 18-21, 2023 - Barcelona May 18-21, 2023 - Barcelona May 18-21, 2023 - Barcelona May 18-21, 2023 - Barcelona May 18-21, 2023 - Barcelona May 18-21, 2023 - Barcelona May 18-21, 2023 - Barcelona May 18-21, 2023 - Barcelona May 18-21, 2023 - Barcelona May 18-21, 2023 - Barcelona May 18-21, 2023 - Barcelona May 18-21, 2023 - Barcelona May 18-21, 2023 - Barcelona May 18-21, 2023 - Barcelona May 18-21, 2023 - Barcelona May 18-21, 2023 - Barcelona May 18-21, 2023 - Barcelona May 18-21, 2023 - Barcelona May 18-21, 2023 - Barcelona May 18-21, 2023 - Barcelona May 18-21, 2023 - Barcelona May 18-21, 2023 - Barcelona May 18-21, 2023 - Barcelona May 18-21, 2023 - Barcelona May 18-21, 2023 - Barcelona May 18-21, 2023 - Barcelona May 18-21, 2023 - Barcelona May 18-21, 2023 - Barcelona May 18-21, 2023 - Barcelona May 18-21, 2023 - Barcelona May 18-21, 2023 - Barcelona May 18-21, 2023 - Barcelona May 18-21, 2023 - Barcelona May 18-21, 2023 - Barcelona May 18-21, 2023 - Barcelona May 18-21, 2023 - Barcelona May 18-21, 2023 - Barcelona May 18-21, 2023 - Barcelona May 18-21, 2023 - Barcelona May 18-21, 2023 - Barcelona May 18-21, 2023 - Barcelona May 18-21, 2023 - Barcelona May 18-21, 2023 - Barcelona May 18-21, 2023 - Barcelona May 18-21, 2023 - Barcelona May 18-21, 2023 - Barcelona May 18-21, 2023 - Barcelona May 18-21, 2023 - Barcelona May 18-21, 2023 - Barcelona May 18-21, 2023 - Barcelona May 18-21, 2023 - Barcelona May 18-21, 2023 - Barcelona May 18-21, 2023 - Barcelona May 18-21, 2023 - Barcelona May 18-21, 2023 - Barcelona May 18-21, 2023 - Barcelona May 18-21, 2023 - Barcelona May 18-21, 2023 - Barcelona May 18-21, 2023 - Barcelona May 18-21, 2023 - Barcelona May 18-21, 2023 - Barcelona May 18-21, 2023 - Barcelona May 18-21, 2023 - Barcelona May 18-21, 2023 - Barcelona May 18-21, 2023 - Barcelona May 18-21, 2023 - Barcelona May 18-21, 2023 - Barcelona May 18-21, 2023 - Barcelona May 18-21, 2023 - Barcelona May 18-21, 2023 - Barcelona May 18-21, 2023 - Barcelona May 18-21, 2023 - Barcelona May 18-21, 2023 - Barcelona May 18-21, 2023 - Barcelona May 18-21, 2023 - Barcelona May 18-21, 2023 - Barcelona May 18-21, 2023 - Barcelona May 18-21, 2023 - Barcelona May 18-21, 2023 - Barcelona May 18-21, 2023 - Barcelona May 18-21, 2023 - Barcelona May 18-21, 2023 - Barcelona May 18-21, 2023 - Barcelona May 18-21, 2023 - Barcelona May 18-21, 2023 - Barcelona May 18-21, 2023 - Barcelona May 18-21, 2023 - Barcelona May 18-21, 2023 - Barcelona May 18-21, 2023 - Barcelona May 18-21, 2023 - Barcelona May 18-21, 2023 - Barcelona May 18-21, 2023 - Barcelona May 18-21, 2023 - Barcelona May 18-21, 2023 - Barcelona May 18-21, 2023 - Barcelona May 18-21, 2023 - Barcelona May 18-21, 2023 - Barcelona May 18-21, 2023 - Barcelona May 18-21, 2023 - Barcelona May 18-21, 2023 - Barcelona May 18-21, 2023 - Barcelona May 18-21, 2023 - Barcelona May 18-21, 2023 - Barcelona May 18-21, 2023 - Barcelona May 18-21, 2023 - Barcelona May 18-21, 2023 - Barcelona May 18-21, 2023 - Barcelona May 18-21, 2023 - Barcelona May 18-21, 2023 - Barcelona May 18-21, 2023 - Barcelona May 18-21, 2023 - Barcelona May 18-21, 2023 - Barcelona May 18-21, 2023 - Barcelona May 18-21, 2023 - Barcelona May 18-21, 2023 - Barcelona May 18-21, 2023 - Barcelona May 18-21, 2023 - Barcelona May 18-21, 2023 - Barcelona May 18-21, 2023 - Barcelona May 18-21, 2023 - Barcelona May 18-21, 2023 - Barcelona May 18-21, 2023 - Barcelona May 18-21, 2023 - Barcelona May 18-21, 2023 - Barcelona May 18-21, 2023 - Barcelona May 18-21, 2023 - Barcelona May 18-21, 2023 - Barcelona May 18-21, 2023 - Barcelona May 18-21, 2023 - Barcelona May 18-21, 2023 - Barcelona May 18-21, 2023 - Barcelona May 18-21, 2023 - Barcelona May 18-21, 2023 - Barcelona May 18-21, 2023 -
Barcelona May 18-21, 2023 - Barcelona May 18-21, 2023 - Barcelona May 18-21, 2023 - Barcelona May 18-21, 2023 - Barcelona May 18-21, 2023 - Barcelona May 18-21, 2023 - Barcelona May 18-21, 2023 - Barcelona May 18-21, 2023 - Barcelona May 18-21, 2023 - Barcelona May 18-21, 2023 - Barcelona May 18-21, 2023 - Barcelona May 18-21, 2023 - Barcelona May 18-21, 2023 - Barcelona May 18-21, 2023 - Barcelona May 18-21, 2023 - Barcelona May 18-21, 2023 - Barcelona May 18-21, 2023 - Barcelona May 18-21, 2023 - Barcelona May 18-21, 2023 - Barcelona May 18-21, 2023 - Barcelona May 18-21, 2023 - Barcelona May 18-21, 2023 - Barcelona May 18-21, 2023 - Barcelona May 18-21, 2023 - Barcelona May 18-21, 2023 - Barcelona May 18-21, 2023 - Barcelona May 18-21, 2023 - Barcelona May 18-21, 2023 - Barcelona May 18-21, 2023 - Barcelona May 18-21, 2023 - Barcelona May 18-21, 2023 - Barcelona May 18-21, 2023 - Barcelona May 18-21, 2023 - Barcelona May 18-21, 2023 - Barcelona May 18-21, 2023 - Barcelona May 18-21, 2023 - Barcelona May 18-21, 2023 - Barcelona May 18-21, 2023 - Barcelona May 18-21, 2023 - Barcelona May 18-21, 2023 - Barcelona May 18-21, 2023 - Barcelona May 18-21, 2023 - Barcelona May 18-21, 2023 - Barcelona May 18-21, 2023 - Barcelona May 18-21, 2023 - Barcelona May 18-21, 2023 - Barcelona May 18-21, 2023 - Barcelona May 18-21, 2023 - Barcelona May 18-21, 2023 - Barcelona May 18-21, 2023 - Barcelona May 18-21, 2023 - Barcelona May 18-21, 2023 - Barcelona May 18-21, 2023 - Barcelona May 18-21, 2023 - Barcelona May 18-21, 2023 - Barcelona May 18-21, 2023 - Barcelona May 18-21, 2023 - Barcelona May 18-21, 2023 - Barcelona May 18-21, 2023 - Barcelona May 18-21, 2023 - Barcelona May 18-21, 2023 - Barcelona May 18-21, 2023 - Barcelona May 18-21, 2023 - Barcelona May 18-21, 2023 - Barcelona May 18-21, 2023 - Barcelona May 18-21, 2023 - Barcelona May 18-21, 2023 - Barcelona May 18-21, 2023 - Barcelona May 18-21, 2023 - Barcelona May 18-21, 2023 - Barcelona May 18-21, 2023 - Barcelona May 18-21, 2023 - Barcelona May 18-21, 2023 - Barcelona May 18-21, 2023 - Barcelona May 18-21, 2023 - Barcelona May 18-21, 2023 - Barcelona May 18-21, 2023 - Barcelona May 18-21, 2023 - Barcelona May 18-21, 2023 - Barcelona May 18-21, 2023 - Barcelona May 18-21, 2023 - Barcelona May 18-21, 2023 - Barcelona May 18-21, 2023 - Barcelona May 18-21, 2023 - Barcelona May 18-21, 2023 - Barcelona May 18-21, 2023 - Barcelona May 18-21, 2023 - Barcelona May 18-21, 2023 - Barcelona May 18-21, 2023 - Barcelona May 18-21, 2023 - Barcelona May 18-21, 2023 - Barcelona May 18-21, 2023 - Barcelona May 18-21, 2023 - Barcelona May 18-21, 2023 - Barcelona May 18-21, 2023 - Barcelona May 18-21, 2023 - Barcelona May 18-21, 2023 - Barcelona May 18-21, 2023 - Barcelona May 18-21, 2023 - Barcelona May 18-21, 2023 - Barcelona May 18-21, 2023 - Barcelona May 18-21, 2023 - Barcelona May 18-21, 2023 - Barcelona May 18-21, 2023 - Barcelona May 18-21, 2023 - Barcelona May 18-21, 2023 - Barcelona May 18-21, 2023 - Barcelona May 18-21, 2023 - Barcelona May 18-21, 2023 - Barcelona May 18-21, 2023 - Barcelona May 18-21, 2023 - Barcelona May 18-21, 2023 - Barcelona May 18-21, 2023 - Barcelona May 18-21, 2023 - Barcelona May 18-21, 2023 - Barcelona May 18-21, 2023 - Barcelona May 18-21, 2023 - Barcelona May 18-21, 2023 - Barcelona May 18-21, 2023 - Barcelona May 18-21, 2023 - Barcelona May 18-21, 2023 - Barcelona May 18-21, 2023 - Barcelona May 18-21, 2023 - Barcelona May 18-21, 2023 - Barcelona May 18-21, 2023 - Barcelona May 18-21, 2023 - Barcelona May 18-21, 2023 - Barcelona May 18-21, 2023 - Barcelona May 18-21, 2023 - Barcelona May 18-21, 2023 - Barcelona May 18-21, 2023 - Barcelona May 18-21, 2023 - Barcelona May 18-21, 2023 - Barcelona May 18-21, 2023 - Barcelona May 18-21, 2023 - Barcelona May 18-21, 2023 - Barcelona May 18-21, 2023 - Barcelona May 18-21, 2023 -
Whether it's your first time in Barcelona or you are looking for some new inspiration, we've gathered information to jump-start your experience in the city. Food recommendations, accommodations, tourist sites, how to get around the city, useful contacts, and more. Find what you need to facilitate your time in Barcelona
Whether it's your first time in Barcelona or you are looking for some new inspiration, we've gathered information to jump-start your experience in the city. Food recommendations, accommodations, tourist sites, how to get around the city, useful contacts, and more. Find what you need to facilitate your time in Barcelona
Plan your Tribe experience today.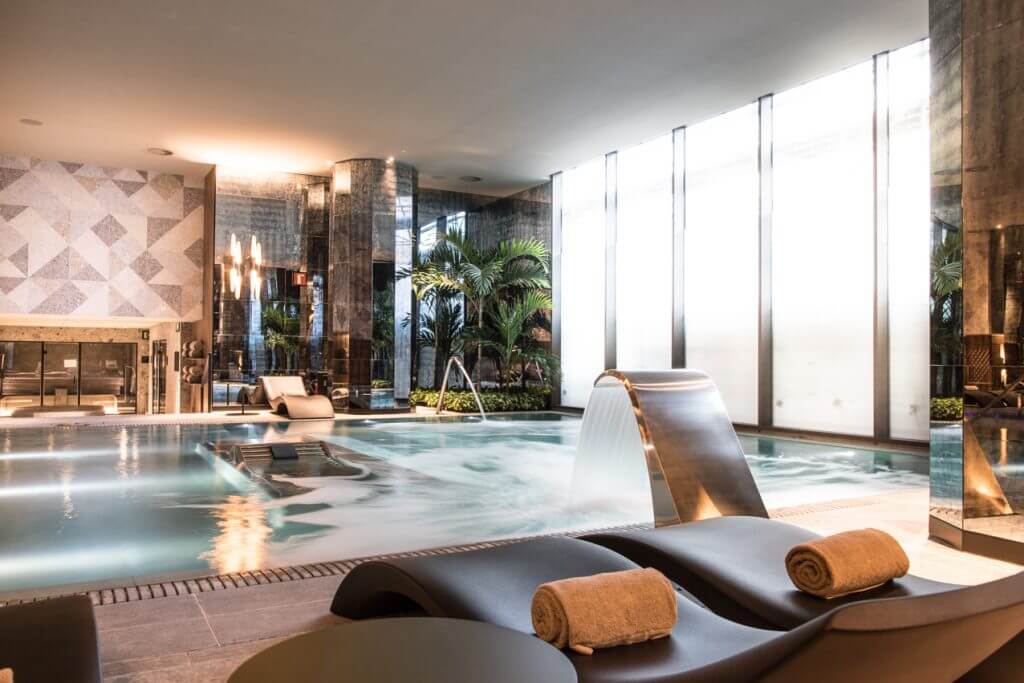 MACBA, CONVENT DELS ÀNGELS
More Info
Dating from the sixteenth century, the Convent dels Àngels is a beautiful example of Gothic architecture. The evolution of the building reflects its rich and intense history, its present aspect resulting from a respectful conversion. An integral part of Barcelona's historical heritage, ​​it comprises several spaces, some of which are among the best examples of Gothic architecture in the city.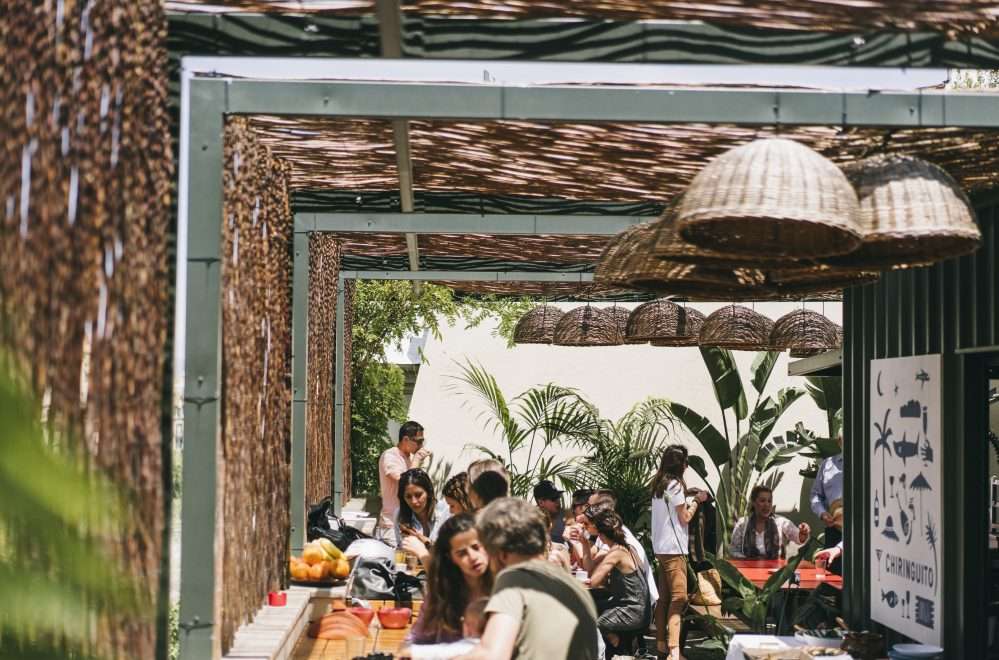 More Info
The best way to delve into Barcelona's past and art.
Tour a building alive with history, where economics, culture and architecture come together in a single space unmatched anywhere in Europe.
Want to learn its backstory? Keen to discover all the art involved?
More Info
Ronda Sant Pere 19 – 3rd Floor, Door 5, 08010 Barcelona – España | 622 236 202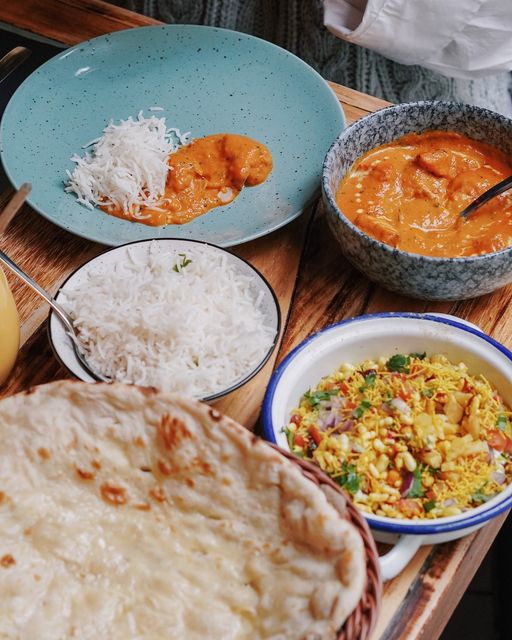 More Info
+34 936678760 Carrer de Pau Claris, 92 Barcelona, España
SOME ACCOMMODATION EXAMPLES IN WALKING DISTANCE TO MACBA
"Modern tribes are clearly different from the mainstream and dominant society. Jivamukti is a modern vegan tribe of truth seekers who gather together to experience satsang and empowerment to liberate others from suffering – and to make history"
GET YOUR YOGA GEAR AT TRIBE
Have your Jivamukti Mat ready in BCN Use code "Tribe2023" for a 10% discount

GET YOUR YOGA GEAR AT TRIBE
Have your Jivamukti Mat ready in BCN Use code "Tribe2023" for a 10% discount

"Opening night was just magic! Lady Ruth in particular stood out and had us all crying with laughter. What a night!"
Tribe Gathering participant, Berlin 2019
Tribe 2023 Events will be held at the Museum of Contemporary Art and Casa La Llotja de Mar in Barcelona, Spain - Tribe 2023 Events will be held at the Museum of Contemporary Art and Casa La Llotja de Mar in Barcelona, Spain - Tribe 2023 Events will be held at the Museum of Contemporary Art and Casa La Llotja de Mar in Barcelona, Spain - Tribe 2023 Events will be held at the Museum of Contemporary Art and Casa La Llotja de Mar in Barcelona, Spain - Tribe 2023 Events will be held at the Museum of Contemporary Art and Casa La Llotja de Mar in Barcelona, Spain - Tribe 2023 Events will be held at the Museum of Contemporary Art and Casa La Llotja de Mar in Barcelona, Spain - Tribe 2023 Events will be held at the Museum of Contemporary Art and Casa La Llotja de Mar in Barcelona, Spain - Tribe 2023 Events will be held at the Museum of Contemporary Art and Casa La Llotja de Mar in Barcelona, Spain - Tribe 2023 Events will be held at the Museum of Contemporary Art and Casa La Llotja de Mar in Barcelona, Spain - Tribe 2023 Events will be held at the Museum of Contemporary Art and Casa La Llotja de Mar in Barcelona, Spain - Tribe 2023 Events will be held at the Museum of Contemporary Art and Casa La Llotja de Mar in Barcelona, Spain - Tribe 2023 Events will be held at the Museum of Contemporary Art and Casa La Llotja de Mar in Barcelona, Spain - Tribe 2023 Events will be held at the Museum of Contemporary Art and Casa La Llotja de Mar in Barcelona, Spain - Tribe 2023 Events will be held at the Museum of Contemporary Art and Casa La Llotja de Mar in Barcelona, Spain - Tribe 2023 Events will be held at the Museum of Contemporary Art and Casa La Llotja de Mar in Barcelona, Spain - Tribe 2023 Events will be held at the Museum of Contemporary Art and Casa La Llotja de Mar in Barcelona, Spain - Tribe 2023 Events will be held at the Museum of Contemporary Art and Casa La Llotja de Mar in Barcelona, Spain - Tribe 2023 Events will be held at the Museum of Contemporary Art and Casa La Llotja de Mar in Barcelona, Spain - Tribe 2023 Events will be held at the Museum of Contemporary Art and Casa La Llotja de Mar in Barcelona, Spain - Tribe 2023 Events will be held at the Museum of Contemporary Art and Casa La Llotja de Mar in Barcelona, Spain - Tribe 2023 Events will be held at the Museum of Contemporary Art and Casa La Llotja de Mar in Barcelona, Spain - Tribe 2023 Events will be held at the Museum of Contemporary Art and Casa La Llotja de Mar in Barcelona, Spain - Tribe 2023 Events will be held at the Museum of Contemporary Art and Casa La Llotja de Mar in Barcelona, Spain - Tribe 2023 Events will be held at the Museum of Contemporary Art and Casa La Llotja de Mar in Barcelona, Spain - Tribe 2023 Events will be held at the Museum of Contemporary Art and Casa La Llotja de Mar in Barcelona, Spain - Tribe 2023 Events will be held at the Museum of Contemporary Art and Casa La Llotja de Mar in Barcelona, Spain - Tribe 2023 Events will be held at the Museum of Contemporary Art and Casa La Llotja de Mar in Barcelona, Spain - Tribe 2023 Events will be held at the Museum of Contemporary Art and Casa La Llotja de Mar in Barcelona, Spain - Tribe 2023 Events will be held at the Museum of Contemporary Art and Casa La Llotja de Mar in Barcelona, Spain - Tribe 2023 Events will be held at the Museum of Contemporary Art and Casa La Llotja de Mar in Barcelona, Spain - Tribe 2023 Events will be held at the Museum of Contemporary Art and Casa La Llotja de Mar in Barcelona, Spain - Tribe 2023 Events will be held at the Museum of Contemporary Art and Casa La Llotja de Mar in Barcelona, Spain - Tribe 2023 Events will be held at the Museum of Contemporary Art and Casa La Llotja de Mar in Barcelona, Spain - Tribe 2023 Events will be held at the Museum of Contemporary Art and Casa La Llotja de Mar in Barcelona, Spain - Tribe 2023 Events will be held at the Museum of Contemporary Art and Casa La Llotja de Mar in Barcelona, Spain - Tribe 2023 Events will be held at the Museum of Contemporary Art and Casa La Llotja de Mar in Barcelona, Spain - Tribe 2023 Events will be held at the Museum of Contemporary Art and Casa La Llotja de Mar in Barcelona, Spain - Tribe 2023 Events will be held at the Museum of Contemporary Art and Casa La Llotja de Mar in Barcelona, Spain - Tribe 2023 Events will be held at the Museum of Contemporary Art and Casa La Llotja de Mar in Barcelona, Spain - Tribe 2023 Events will be held at the Museum of Contemporary Art and Casa La Llotja de Mar in Barcelona, Spain - Tribe 2023 Events will be held at the Museum of Contemporary Art and Casa La Llotja de Mar in Barcelona, Spain - Tribe 2023 Events will be held at the Museum of Contemporary Art and Casa La Llotja de Mar in Barcelona, Spain - Tribe 2023 Events will be held at the Museum of Contemporary Art and Casa La Llotja de Mar in Barcelona, Spain - Tribe 2023 Events will be held at the Museum of Contemporary Art and Casa La Llotja de Mar in Barcelona, Spain - Tribe 2023 Events will be held at the Museum of Contemporary Art and Casa La Llotja de Mar in Barcelona, Spain - Tribe 2023 Events will be held at the Museum of Contemporary Art and Casa La Llotja de Mar in Barcelona, Spain - Tribe 2023 Events will be held at the Museum of Contemporary Art and Casa La Llotja de Mar in Barcelona, Spain - Tribe 2023 Events will be held at the Museum of Contemporary Art and Casa La Llotja de Mar in Barcelona, Spain - Tribe 2023 Events will be held at the Museum of Contemporary Art and Casa La Llotja de Mar in Barcelona, Spain - Tribe 2023 Events will be held at the Museum of Contemporary Art and Casa La Llotja de Mar in Barcelona, Spain -
Tribe 2023 Events will be held at the Museum of Contemporary Art and Casa La Llotja de Mar in Barcelona, Spain - Tribe 2023 Events will be held at the Museum of Contemporary Art and Casa La Llotja de Mar in Barcelona, Spain - Tribe 2023 Events will be held at the Museum of Contemporary Art and Casa La Llotja de Mar in Barcelona, Spain - Tribe 2023 Events will be held at the Museum of Contemporary Art and Casa La Llotja de Mar in Barcelona, Spain - Tribe 2023 Events will be held at the Museum of Contemporary Art and Casa La Llotja de Mar in Barcelona, Spain - Tribe 2023 Events will be held at the Museum of Contemporary Art and Casa La Llotja de Mar in Barcelona, Spain - Tribe 2023 Events will be held at the Museum of Contemporary Art and Casa La Llotja de Mar in Barcelona, Spain - Tribe 2023 Events will be held at the Museum of Contemporary Art and Casa La Llotja de Mar in Barcelona, Spain - Tribe 2023 Events will be held at the Museum of Contemporary Art and Casa La Llotja de Mar in Barcelona, Spain - Tribe 2023 Events will be held at the Museum of Contemporary Art and Casa La Llotja de Mar in Barcelona, Spain - Tribe 2023 Events will be held at the Museum of Contemporary Art and Casa La Llotja de Mar in Barcelona, Spain - Tribe 2023 Events will be held at the Museum of Contemporary Art and Casa La Llotja de Mar in Barcelona, Spain - Tribe 2023 Events will be held at the Museum of Contemporary Art and Casa La Llotja de Mar in Barcelona, Spain - Tribe 2023 Events will be held at the Museum of Contemporary Art and Casa La Llotja de Mar in Barcelona, Spain - Tribe 2023 Events will be held at the Museum of Contemporary Art and Casa La Llotja de Mar in Barcelona, Spain - Tribe 2023 Events will be held at the Museum of Contemporary Art and Casa La Llotja de Mar in Barcelona, Spain - Tribe 2023 Events will be held at the Museum of Contemporary Art and Casa La Llotja de Mar in Barcelona, Spain - Tribe 2023 Events will be held at the Museum of Contemporary Art and Casa La Llotja de Mar in Barcelona, Spain - Tribe 2023 Events will be held at the Museum of Contemporary Art and Casa La Llotja de Mar in Barcelona, Spain - Tribe 2023 Events will be held at the Museum of Contemporary Art and Casa La Llotja de Mar in Barcelona, Spain - Tribe 2023 Events will be held at the Museum of Contemporary Art and Casa La Llotja de Mar in Barcelona, Spain - Tribe 2023 Events will be held at the Museum of Contemporary Art and Casa La Llotja de Mar in Barcelona, Spain - Tribe 2023 Events will be held at the Museum of Contemporary Art and Casa La Llotja de Mar in Barcelona, Spain - Tribe 2023 Events will be held at the Museum of Contemporary Art and Casa La Llotja de Mar in Barcelona, Spain - Tribe 2023 Events will be held at the Museum of Contemporary Art and Casa La Llotja de Mar in Barcelona, Spain - Tribe 2023 Events will be held at the Museum of Contemporary Art and Casa La Llotja de Mar in Barcelona, Spain - Tribe 2023 Events will be held at the Museum of Contemporary Art and Casa La Llotja de Mar in Barcelona, Spain - Tribe 2023 Events will be held at the Museum of Contemporary Art and Casa La Llotja de Mar in Barcelona, Spain - Tribe 2023 Events will be held at the Museum of Contemporary Art and Casa La Llotja de Mar in Barcelona, Spain - Tribe 2023 Events will be held at the Museum of Contemporary Art and Casa La Llotja de Mar in Barcelona, Spain - Tribe 2023 Events will be held at the Museum of Contemporary Art and Casa La Llotja de Mar in Barcelona, Spain - Tribe 2023 Events will be held at the Museum of Contemporary Art and Casa La Llotja de Mar in Barcelona, Spain - Tribe 2023 Events will be held at the Museum of Contemporary Art and Casa La Llotja de Mar in Barcelona, Spain - Tribe 2023 Events will be held at the Museum of Contemporary Art and Casa La Llotja de Mar in Barcelona, Spain - Tribe 2023 Events will be held at the Museum of Contemporary Art and Casa La Llotja de Mar in Barcelona, Spain - Tribe 2023 Events will be held at the Museum of Contemporary Art and Casa La Llotja de Mar in Barcelona, Spain - Tribe 2023 Events will be held at the Museum of Contemporary Art and Casa La Llotja de Mar in Barcelona, Spain - Tribe 2023 Events will be held at the Museum of Contemporary Art and Casa La Llotja de Mar in Barcelona, Spain - Tribe 2023 Events will be held at the Museum of Contemporary Art and Casa La Llotja de Mar in Barcelona, Spain - Tribe 2023 Events will be held at the Museum of Contemporary Art and Casa La Llotja de Mar in Barcelona, Spain - Tribe 2023 Events will be held at the Museum of Contemporary Art and Casa La Llotja de Mar in Barcelona, Spain - Tribe 2023 Events will be held at the Museum of Contemporary Art and Casa La Llotja de Mar in Barcelona, Spain - Tribe 2023 Events will be held at the Museum of Contemporary Art and Casa La Llotja de Mar in Barcelona, Spain - Tribe 2023 Events will be held at the Museum of Contemporary Art and Casa La Llotja de Mar in Barcelona, Spain - Tribe 2023 Events will be held at the Museum of Contemporary Art and Casa La Llotja de Mar in Barcelona, Spain - Tribe 2023 Events will be held at the Museum of Contemporary Art and Casa La Llotja de Mar in Barcelona, Spain - Tribe 2023 Events will be held at the Museum of Contemporary Art and Casa La Llotja de Mar in Barcelona, Spain - Tribe 2023 Events will be held at the Museum of Contemporary Art and Casa La Llotja de Mar in Barcelona, Spain - Tribe 2023 Events will be held at the Museum of Contemporary Art and Casa La Llotja de Mar in Barcelona, Spain - Tribe 2023 Events will be held at the Museum of Contemporary Art and Casa La Llotja de Mar in Barcelona, Spain -